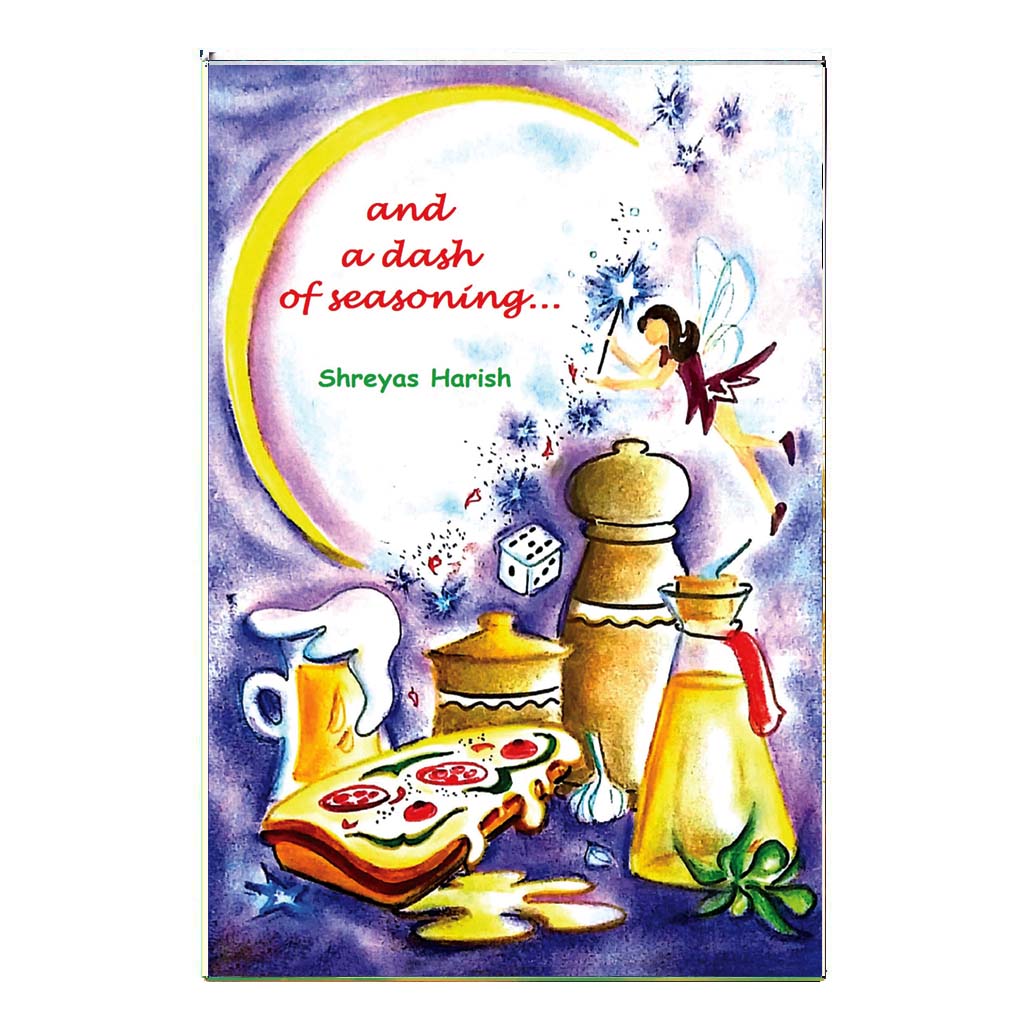 And a Dash of Seasoning (English)
"He stood at beginning of a road, somehow smaller and shadier than the previous one. Sometimes, you're just at the right place at the right time. But not Shrey. He had a tendency to avoid the right time, the right place, and the right choice for a better story. It might be a stretch to say that it was a good story. Call it what you like, the faint glimpse of her smile retreating into the poorly lit hole in the wall was something special. It was worth the trouble."
The central character is a college kid, who invariably finds himself in these pivotal moments. The author is so bluntly unimaginative that he named the protagonist after himself. Even the slightest of his actions end up having disproportionate consequences. He is made aware of his unlikely fortunes when a mysterious stranger keeps showing up in order to keep his accidents under check. He finds himself constantly caught between normalcy and a belief that the universe has something special in store for him, as he takes us through seven intertwined short stories and the art of alternate decisions...
Author: Sreyas harish

Publisher: Provess Publishers

Languages:

English
---
More from this collection