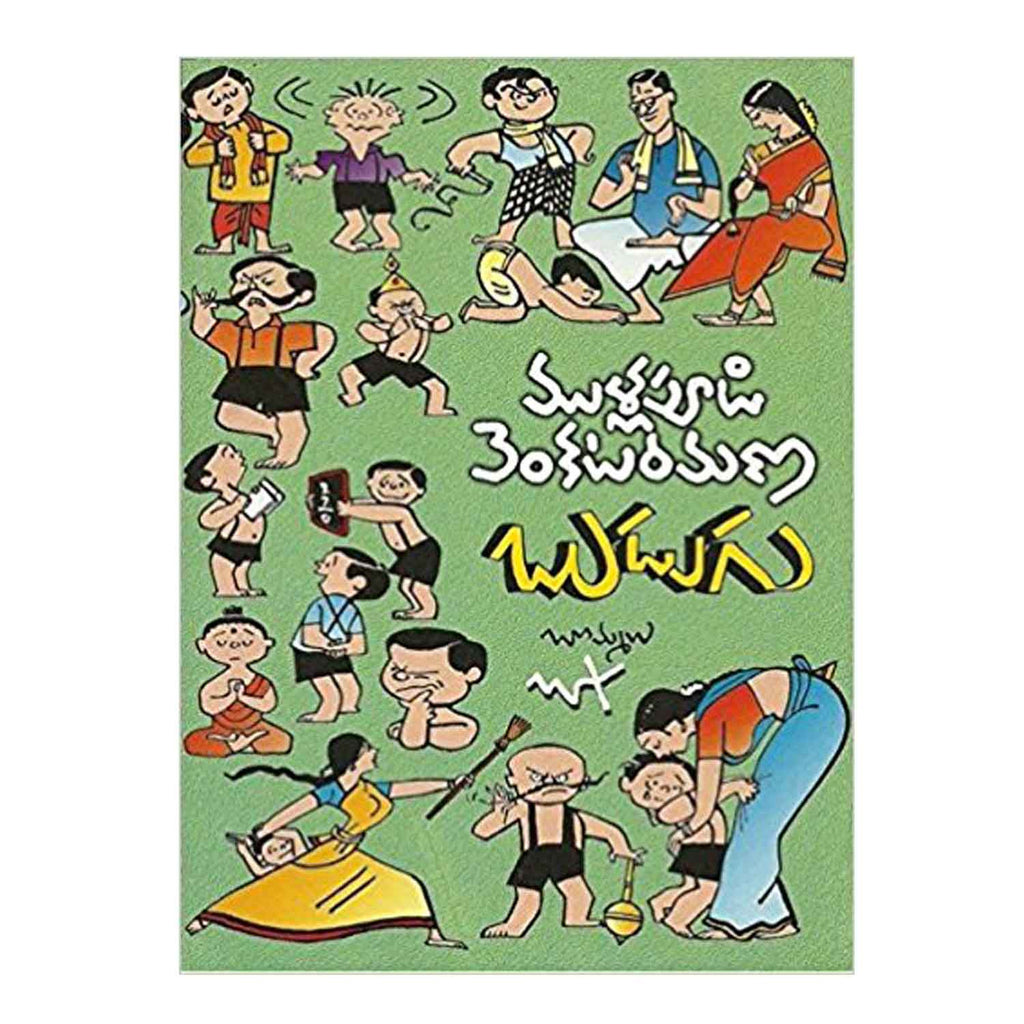 Budugu (Telugu) Paperback - 2014
Sale price
₹ 109.00
Regular price
₹ 120.00
Sri. 'Mullapudi Venkata Ramana' was born in a middle class traditional family and his childhood mostly spent in a tiny village called Dhavaleswaram near Rajahmundry, Andhra Pradesh. Ramana had one elder sister and a younger brother. It was a happy family with no troubles until his father expired when Ramana was 9 years old.This turned their family status upside down and they shifted to Chennai (called Madras in those days) for better opportunities. Ramana's mother Mrs. Adilakshmi took all the pains to raise the family in such situation. Ramana's education and career happened in Madras itself. During his study days itself, Ramana had shown penchant for literature in Telugu and inclination in writing up short but effective storyline.

During the same period, he got a good friend in 'Bapu', their friendship was unconditional and mutually expending talents as Ramana is good at write ups where as Bapu, is good at painting and caricature drawing. Soon they excelled in their talents and gave some of the most admirable Telugu films later in their life.

He Received the Prestigious "RAGHUPATHI VENKAIAH AWARD" from government of Andhra Pradesh, India.
Author: Mullapudi Venkata Ramana
Publisher: Visalandhra Publishing House (2011)
Language: Telugu
This is not completely for kids..elders can enjoy reading it..
Good book to read. Bought for my father. Overall good.
నా చిన్నప్పుడు కొన్ని సంఘటనలు గుర్తుకు వచ్చాయి, పుస్తకం చదువుతున్నప్పుడు చాలా ఆనందంగా అనిపించింది.
This is one of the best books in telugu and thank you chirukaanuka for providing good services
The best website for telugu books, and on time delivery and good printing quality
---
More from this collection