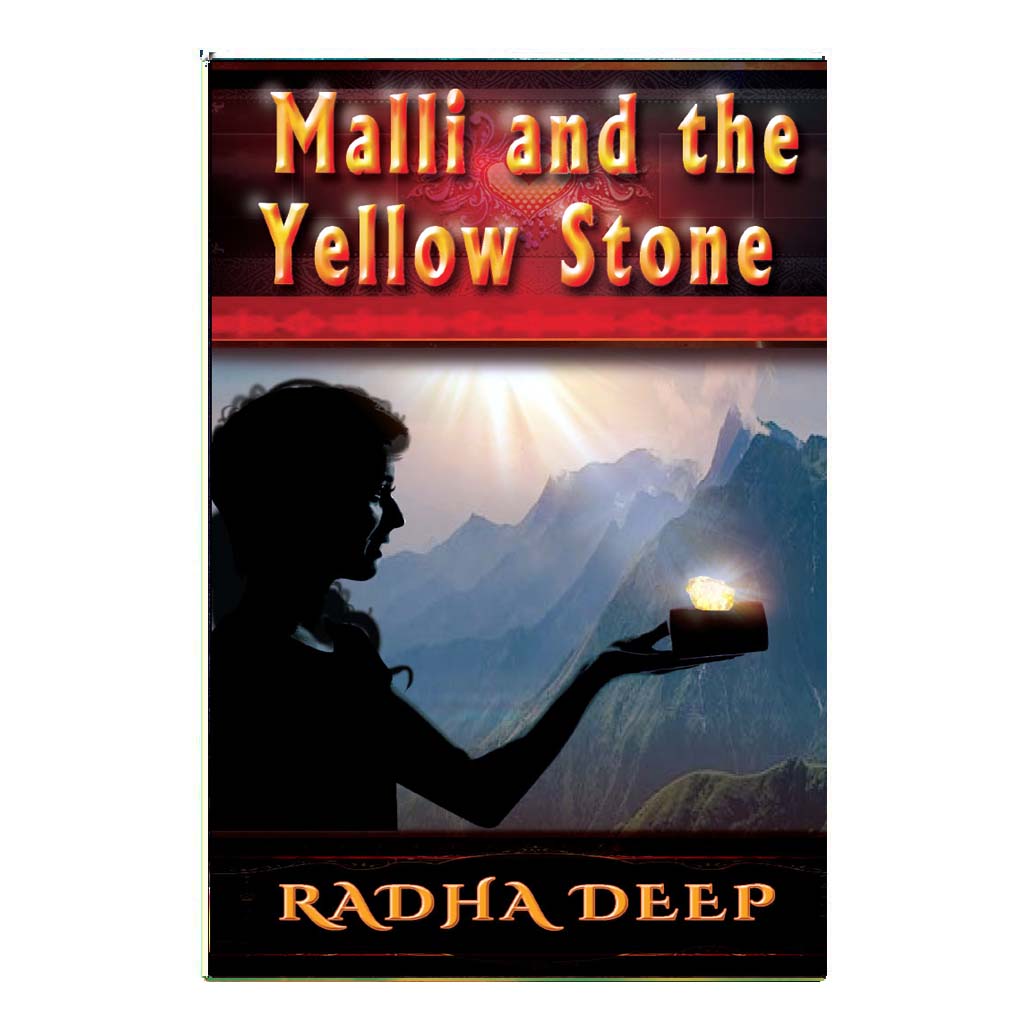 Malli and the Yellow Stone (English)
Veera, a labourer's son, finds an extremely precious yellow stone, in the Andhra Pradesh diamond mines, in 1664. He flees northwards.
In 1988, Dev, the present owner of the diamond, wants to settle down in Chennai, with his wife Sheila, and two-year-old daughter Jasmine.
In the chaos of the 8888 rising in Myanmar, a bus accident snuffs out Sheila's life and Dev falls down too, before handing over the diamond and the baby to Good Samaritan Sridhar.
Sridhar's parents adopt Jasmine.
Enter Sunita, the breathtakingly beautiful fiancée of Sridhar... Sunita learns of the Yellow Stone and realizes that she cannot get rid of Jasmine, now called Malli, until the stone is handed over to the younger girl on her 18th birthday.
As Sridhar's wife, Sunita waits for the child to grow up. Meanwhile, she strikes and strikes again to eliminate anyone preventing her from acquiring Sridhar's immense wealth and the magnificent Yellow Stone.
Author: Raada Deep

Publisher: Provess Publishers

Languages:

English
---
More from this collection