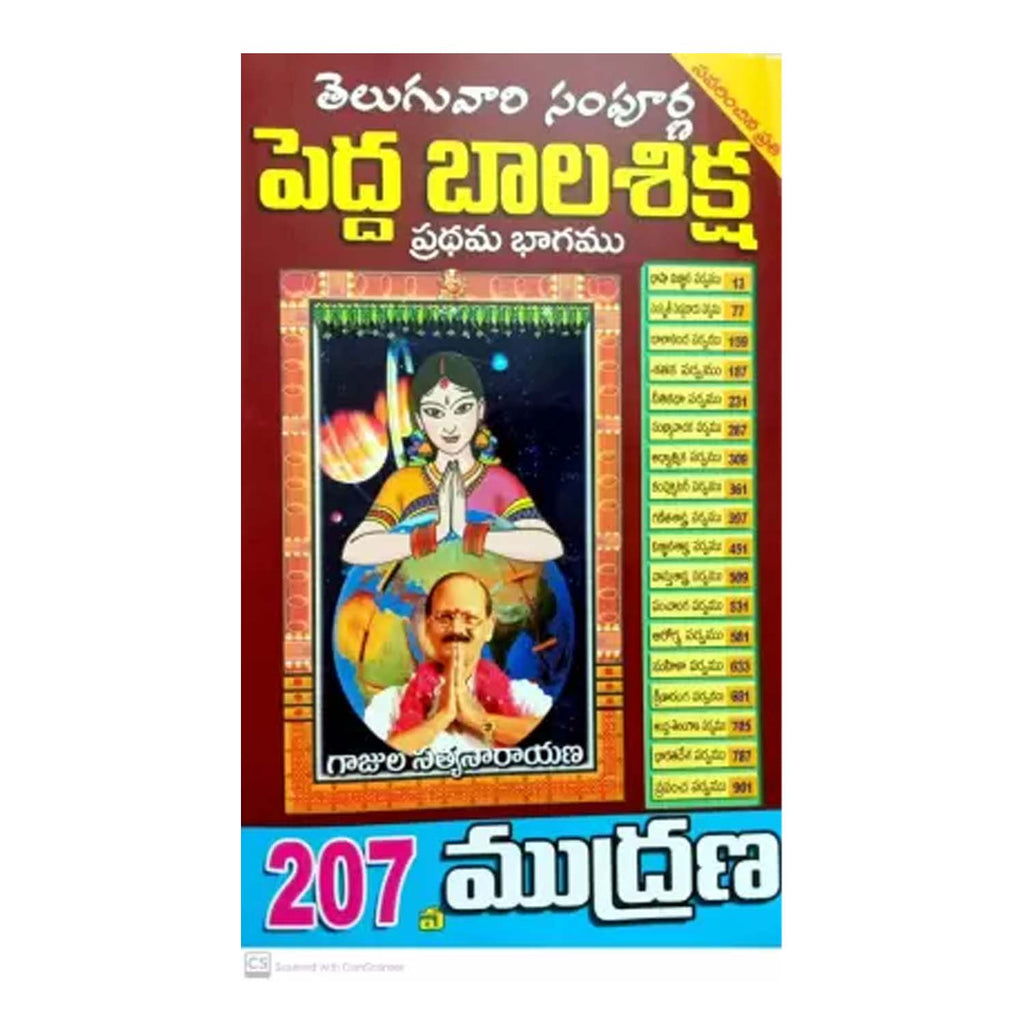 Pedda Bala Siksha Part 1 (Telugu) Paperback
Sale price
₹ 245.00
Regular price
₹ 252.00
Telugu Varu Sampoorna Pedda Bala Siksha is an encyclopedia in the telugu language suitable for children and adults. The book contains knowledge related to literature, arts, culture, morals, games, mythology, and science. The book was considered part of the academic syllabus for students until the 1960s.Pedda Balasiksha in pdf format and Pedda Bala siksha in telugu language.
Author: Gajula Satyanarayana 
Language: Telugu
Hardcover: 992 pages (161st Printing)
I love my mother tongue
I like this book
Bought this for my parents, the liked and enjoy the way contents and way it is organised
To be cherished by the adults and pass on the wealth of information and culture to the younger generations.
This is one of the best books in telugu and thank you chirukaanuka for providing good services
The best website for telugu books, and on time delivery and good printing quality
---
More from this collection