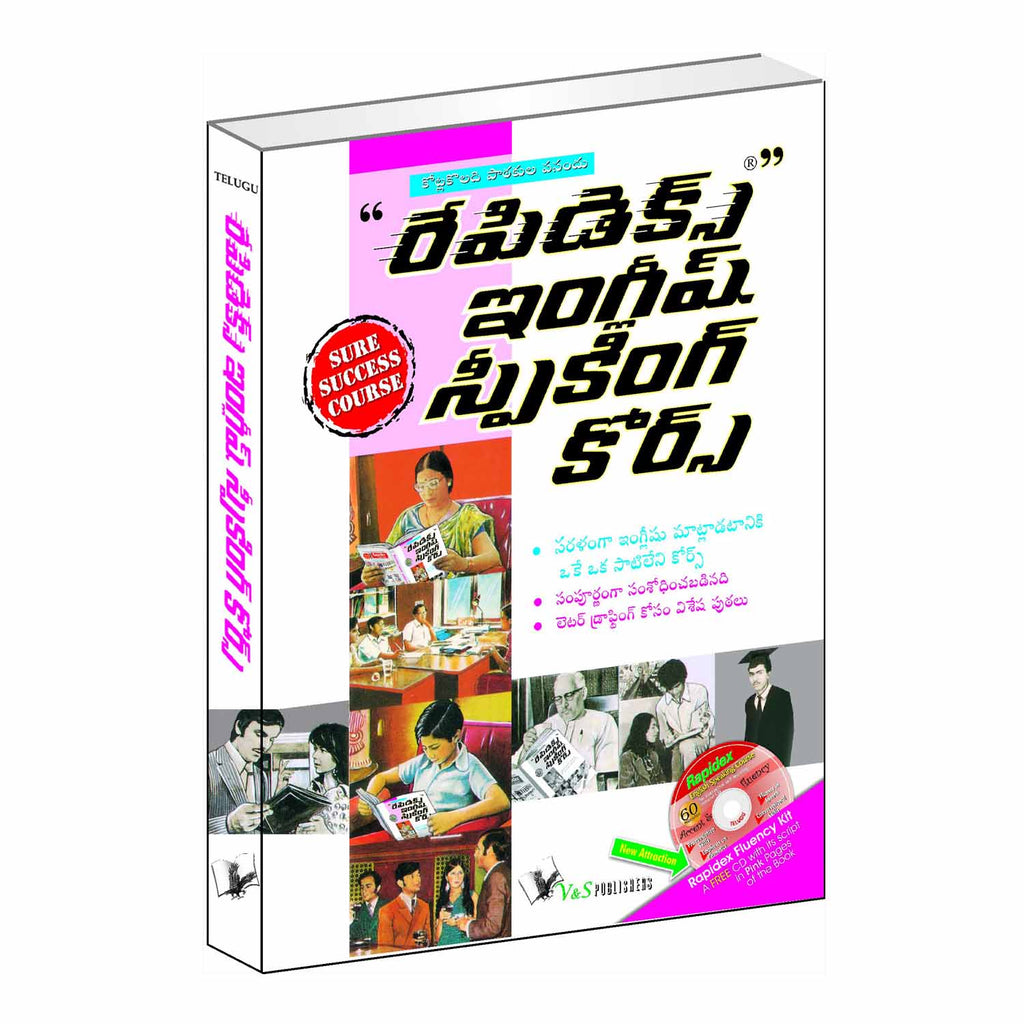 Rapidex English Speaking Course (With CD) Paperback - 2011
Sale price
₹ 440.00
Regular price
₹ 444.00
A legendary language learning course undoubtedly! Rapidex English Speaking Course is the only speaking course of its
kind whose features can be described in superlative degree only. It has already benefited millions of readers across the country. Experts have unanimously declared it as the best self-study course. Perhaps that is the reason that for over 15 years it has constantly been on the top of the best sellers list in the market.
What is the secret of its great popularity? Maybe, a no-nonsense down-to-earth approach and a very scientific methodology that takes into its account the special requirements of Indian learners. In any case it is not just an another crash course that begins with a bang but ends with a whimper. Rather its contents and subject matters have been specially designed to help a common man achieve maximum command on the language in a very short time. The most important part of this self-study course is confidence building measures because it has been found from the long experience that biggest problem in the path of fluently speaking a foreign language is hesitation, that arises out of lack of confidence. Many people, who have good command over the language and are well are of its grammar and composition, can't speak the language fluently. Why? The answer is simple. While speaking they try to construct a sentence in their mother language and do the mental translation before uttering a single line. This creates not only confusion but utter chaos in their mind. As a result they feel great hesitation to speak simple sentences. In some cases, however, the problem is more complex, as they lack the basic knowledge of the English language. Rapidex English Speaking Course takes care of both the cases.
So, what are you waiting for? Go ahead and discover the secret of fluency in English speaking. Explore and develop your hidden potential and face the world with a new-found confidence and smartness. Only the sky should be your limit. No matter which language you know or speak, be it Hindi, Marathi, Gujarati, Tamil, Telegu, Assami, Oriya, Kannad, Punjabi, Bengali, Nepali or Urdu, with the help of this book English will no more be a foreign language for you. A must for every Indian home.
Author: Editorial Board 
Paperback:

 

400 pages
Publisher:

 

V & S Publishers; Latest Revised Edition edition (1 April 2011)
Language:

 

English, Telugu
Useful book to learn simple english
---
More from this collection